Wasatch Wagyu enjoys participating in community events and with organizations that serve people. We are pleased to be engaged in the following:
Santa's Sleigh — Operated by the Christmas community online, Santa's Sleigh is an effort to anonymously help families in need at Christmas. Wasatch Wagyu is a sponsor of the 2019 effort.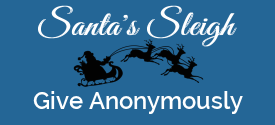 Newport Beach Wine & Food — Newport Beach Wine & Food is the most exclusive, intimate and world-class epicurean lifestyle event in Southern California. October 3-6, 2019
Fallen Hero Network — an organization dedicated to assisting agencies during any line of duty death of a police officer, fire fighter, or military service member. This event was held September 14, 2019.