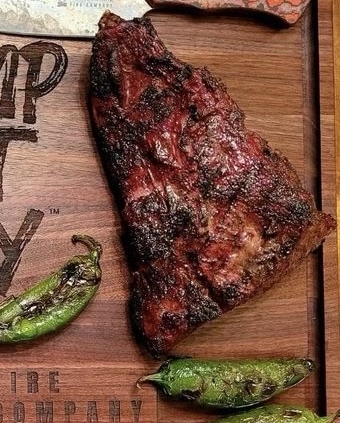 Wagyu Beef Roasts
Display 15 Products per page
The Wagyu Beef Roast is perhaps the most exquisite and flavorful type of Wagyu beef that you can find. Nothing will impress guests more than a Prime Rib Roast or Beef Brisket made entirely out of full blood Wagyu beef. Serve it alongside scrumptious side dishes and you will have a feast that people will remember for years.
Our Wagyu Roast Products
There is more than one way to eat meat, and at Wasatch Wagyu we have a wide variety of cuts available for you to choose from:
Full Blood Wagyu
The king of roasts, prime rib is tasty with most meat, but it is even more so when made from Wagyu beef. Our beef has no antibiotics or hormones.
Beef Brisket may take some time to cook, but you are well rewarded for your efforts later. Cut from the ribs, beef brisket is cooked low and slow to bring out its magnificent flavor.
Great for the grill, crock pot, and oven, Wagyu Chuck Roast is multipurpose so that it can serve any occasion. Whether you are cooking for a crowd or just yourself, a Wagyu Chuck Roast is an inexpensive but tasty choice of meat.
If you are having a bunch of people over, you're going to need the best primal cut to get the job done. With a New York Boneless Loin, you get just that. 12 pounds of flavorful meat, you cannot go wrong with this cut.
Simple yet tasty, a Wagyu Sirloin is great for family dinners. It's lean, yet flavorful, offering a great meal without all of the leftovers.
The Wagyu Tri Tip is a staple of the West Coast, but we believe it should be found in all kitchens across the country. This triangular-cut beef is one of the most affordable types of beef on the market. It's also incredibly tender and flavorful.
Who doesn't love prime rib? Great for parties and large occasions, a prime rib roast made out of Wagyu beef is sure to make your event stand out.
Can't decide on the best type of beef for your occasion? Then opt for our Wagyu Roast Bundle. Including Sirloin Tip, Chuck, and Brisket, you're getting a lot of beef for a small price.
To learn more about our Wagyu beef, read through our FAQ or contact us today with any questions.