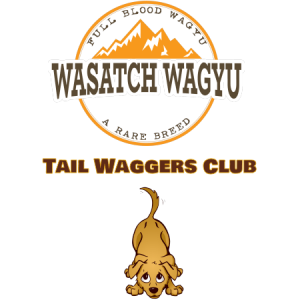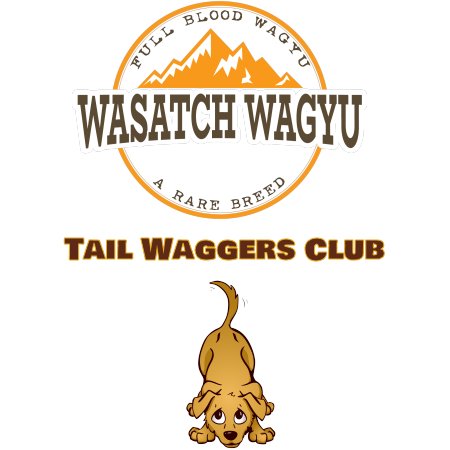 The Wasatch Wagyu Tail Waggers Club offers a free monthly package of raw bones to dogs and their humans local to the Logan, Utah area.
All you need to do is register below and come into our outlet store to pick them up.
These are genuine Wagyu bones that have been frozen. They may have small bits of meat on them and they do contain all the marrow.
These bones are healthy for your pet as long as they are served frozen and uncooked (cooked bones can easily splinter). There are many excellent resources online that can guide you specific to the kinds of bones your breed of dog can have and how to serve them in a healthy way.
As with all of our beef products, these bones come from grass-fed certified Japanese Wagyu cattle. They too are packaged and labeled under USDA inspection and are flash frozen for freshness.
What are the rules?
Each dog can have one 3 lb. package of bones per month free of charge.
We do log each package so that we can both anticipate demand and to ensure as many dogs as possible get a package.
We'd love to have a photo of your smiling pup for our bulletin board in our outlet store.
If you would be so kind as to share your experience on Facebook or Twitter with a tag to our pages, we'd appreciate it!
Additional bones are available to purchase for a nominal fee for out-of-the-area Tail Waggers but we recommend shipping them with other product that you might buy.
Please register below: