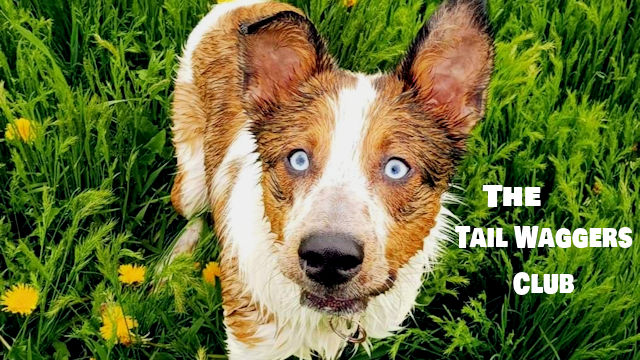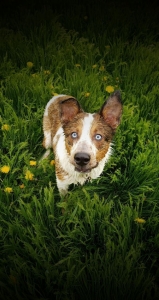 Look at that adorable face on the right. His name is Ollie.
I'm not going to lie. He's no model. He's my grand-pup. Plus he is the first member of the Wasatch Wagyu Tail Waggers Club.
What's that?
With the full opening of our Wagyu Outlet shop in Logan, Utah we are pleased to offer local dogs and their owners a chance to come in and pick up a free 3 lb bag of bones.
These are a healthy treat that dogs love.
Ask Ollie.
Why do we do this? After all, can't we just sell the bones?
Of course we can and we do. But our goal is to make as good of use of each of our harvested cattle as possible. We are exploring many avenues to accomplish that and this is just one small, simple way.
We have a lot of bones and why not use them to give back a little to the community? This is a fun and simple thing.
We are putting up a small bulletin board in our shop and we want to capture photos of each and every canine Wagyu fan we can. These pictures will be a great addition to our shop and a sure boost to our moods whenever we look at them. Is a photo too big of a price to pay for a bag of bones? We hope not.
We do ask that you register so we can keep track of each dog. We want to reach out to as many of our local dogs that we can so that as many as possible will benefit.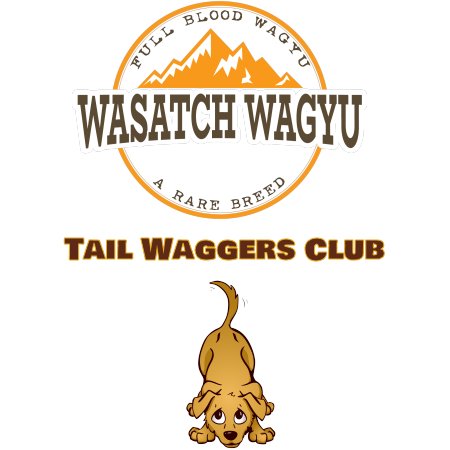 https://wasatchwagyu.com/wp-content/uploads/2019/12/tailwaggersclub.jpg
360
640
Sir Loin
https://wasatchwagyu.com/wp-content/uploads/2019/10/Wasatch-Wagyu-Logo-Horizontal200-LightBgs-300x75.png
Sir Loin
2019-12-02 18:19:42
2019-12-02 18:20:35
The Tail Waggers Club